About the Book 
New Man Journey offers a practical game plan for men seeking purpose, fulfillment, and spiritual growth in their second half. Drawing from many years of men's ministry and his own journey, Steve Silver encourages and inspires readers to examine their priorities and plan for the adventure of a lifetime. Warm in tone, conversational in style, New Man Journey is ideal for any man who's ready for the next challenge and chapter of his life.
CLICK TO SEE WHAT PEOPLE ARE SAYING
About the Author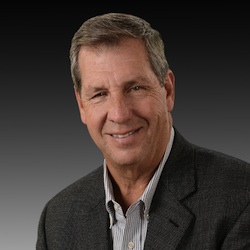 Steve Silver is a semiretired executive and the founder of Men's Golf Fellowship, an organization dedicated to helping men take a fresh look at their goals, relationships, and faith. Steve and his wife, Sandy, reside in Naples, Florida, in the winter and Brookfield, Connecticut, in the summer. They have three grown children and six grandchildren.